This picture is from the magnificent McIan's Costumes of the Clans of Scotland. This map shows how the clans were distributed in Scotland.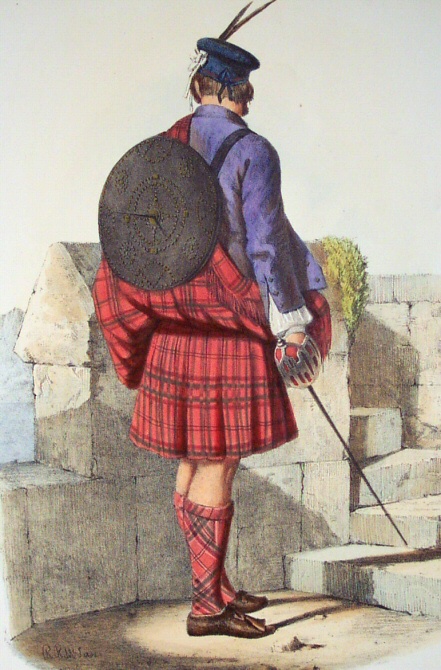 The Highlander's use of the basket-hilted broadsword along with his targe, targé or target is covered in Page's Use of the Broadsword.
There is a very curious fence in the grounds of Twickenham House formed of sword-blades, which tradition affirms to have been collected after the battle from the field of Culloden. It was at the back surrounded by a small garden of flower beds owned by Dr. Diamond who said they were originally owned by Lord Tweeddale.